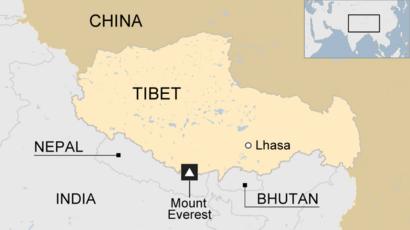 TIBET GOVERNMENT IN EXILE
The Central Tibetan Administration is also referred to as the Tibetan Government in Exile which has never been recognized by Mainland China.
Its internal structure is government like; it has stated that it is "not designed to take power in Tibet (Chinese autonomous region)"; rather, it will be dissolved "as soon as freedom is restored in Tibet" in favor of a government formed by Tibetans inside Tibet.
TIBET CHINA AND USA
Mike Pompeo said in a statement the United States remained committed to supporting "meaningful autonomy" for Tibetans and respect for their fundamental human rights.
"Access to Tibetan areas is increasingly vital to regional stability, given the People's Republic of China human rights abuses there, as well as Beijing's failure to prevent environmental degradation near the headwaters of Asia's major rivers:' Mike Pompeo said, referring to the People's Republic of China.
USA Funding $ 10 Million to Tibet Government in Exile
US Funding Tibetan Government in Exile US Funding Tibetan Government in Exile