Points to Note
MOSCOW- Majority of the voters favour in Vladimir Putin Rule extend to 2036. Constitutional Referendum 77.95 % of Russian citizens have voted in favour of the Amendments to the 1993 Constitution of Russia. Only 21.23 % of the Citizens voted against the Putin Amendments.
Vladimir Putin can lead Russia until 2036
Vladimir Putin current term as the President ends in 2024. In the State Duma (Russian Parliament), Vladimir Putin submitted 14 draft amendments that will be changed under the Constitution of Russia 1993. For introducing these amendments, he called for a countrywide referendum. Apart from these, in 2020, 5 new Articles were added in the Russian Constitution and 41 existing Articles have been already been rewritten.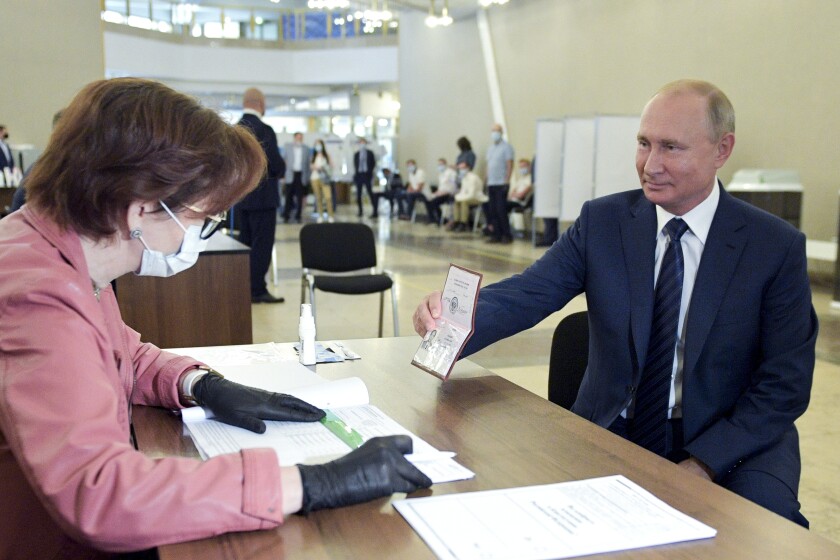 Russian President Putin shows his passport as he arrives to vote at a Moscow polling station (Referendum). Putin arrives at polling station without mask. citizens also have permission to go for vote without mask.
Russians Voters Agree to Extend Putin Rule 2036 Russians Voters Agree to Extend Putin Rule 2036