Highlights
In 2016, India and Iran signed a series of agreements that allowed New Delhi to use the port of Chabahar to access Central Asia and Afghanistan.
It provided India the right to develop & operate 2 terminals and 5 berths with multipurpose cargo handling capacities
In the port of Chabahar for to years.
After the bilateral, PM Narinder Modi and Iranian President Dr. Hassan Rouhani were joined by Dr. Ashraf Ghani, President of Afghanistan,
They sealed the agreement for Trilateral Transport and Transit Corridor connecting Chahbahar with Afghan road and rail network.
4 years after India and Iran signed an agreement to construct a rail line from Chabahar port to Zahedan (City in Iran), along the border with Afghanistan,
The Government of Iran has decided to proceed with the construction on its own, citing delays from the Indian side in funding and starting the project.
Previous week, Iranian Transport and Urban Development Minister Mohammad Eslami inaugurated
The track-laying process for the 628 km (390 miles) Chabahar-Zahedan line, which will be extended to Zaranj (Zarang) (city in southwestern Afghanistan)across the border in Afghanistan.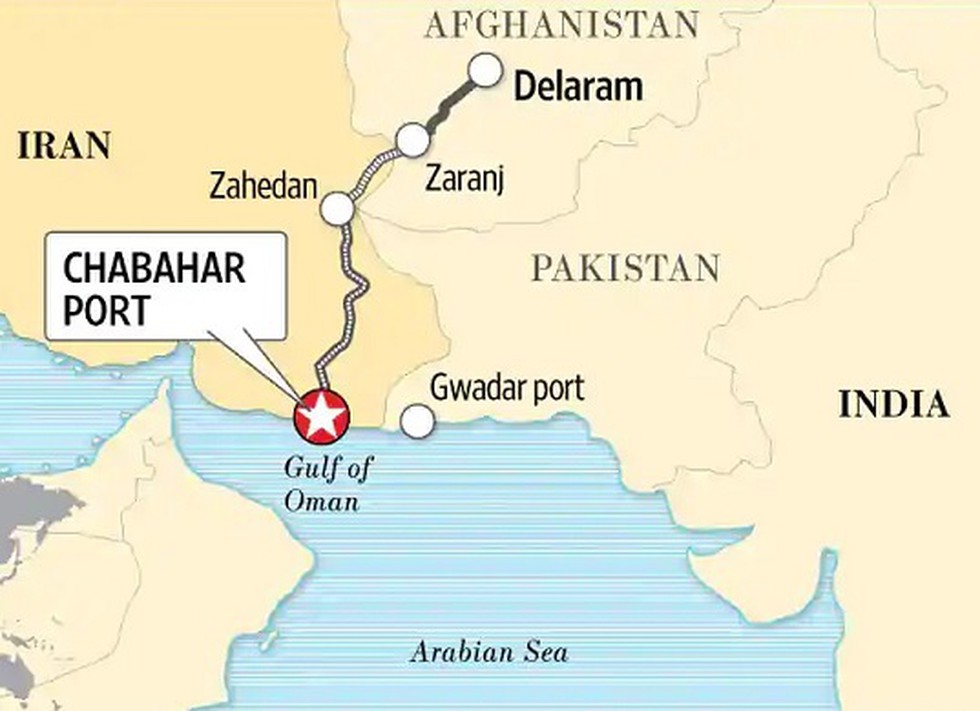 Officials told that the entire project would be completed by March 2022, and that Iranian Railways will proceed without India's assistance,
Using approximately $400 million from the Iranian National Development Fund.
2016 AGREEMENT
Indian Railways Construction Ltd (IRCON) had signed an MoU with the Iranian Rail Ministry.
Indian Railways Construction Ltd had promised to provide all services, superstructure work and financing for the project (around USD 1.6 billion).
US SANCTIONS
However, despite several site visits by IRCON engineers, and preparations by Iranian railways, Tndta never began the work, ostensibly due to worries that these could attract U.S. sanctions.
The U.S.A had provided a sanctions waiver for the Chabahar port (located in southeastern Iran, on the Gulf of Oman) and the rail line to Zahedan, but it has been difficult to find equipment suppliers and partners due to worries they could be targeted by the U.S.A
MOU CANCELLED?
However, when asked if the Memorandum of understanding with Indian Railway Construction Limited had been cancelled, now that the project has been started without it,
An Govt official said India could still join at a "later date."
IRAN & CHINA ANGLE
Iran and Mainland China are close to finalising a 25-year Strategic Partnership.
It will include Chinese involvement in Chabahar's duty free zone, an oil refinery nearby, and possibly a larger role in Chabahar port as well.
Iran drops India from Chabahar rail project Iran drops India from Chabahar rail project