Highlights
India and Vietnam Defence Ministers holds bilateral discussion. During the discussion both sides collaborate in the defence industry. The discussions include training, capacity building and cooperation in UN Peace keeping operations. Both countries reaffirmed the strong India-Vietnam Defence cooperation during the discussion.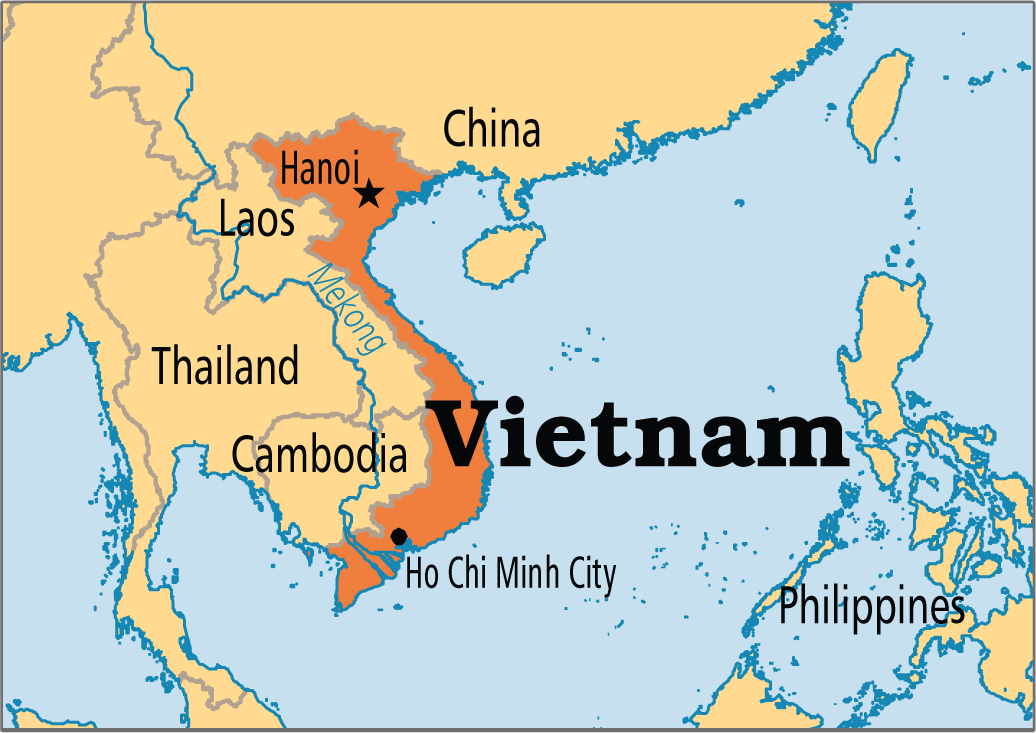 Bilateral discussion
During the bilateral discussions, they reaffirmed their vision of Atmanirbhar Bharat Abhiyan to enhance self-reliance. India expressed its willingness to enhance the level of training of all the 3 services of Vietnam Defence Forces.
Vietnam also invited India to the ASEAN Defence Ministers Meeting Plus (ADMM-Plus) that is to be hosted by Vietnam on 10 Dec 2020. The ADMM-Plus is a platform of ASEAN that aims to strengthen stability, defence cooperation, peace and stability.
Both sides also discussed about their cooperation in the field of hydrography. India and Vietnam under the cooperation will share hydrographic data. Hydrography measures the physical features of the Earth surface and adjoining coastal areas.
India-Vietnam Bilateral Relations
Both countries are improving their cooperation in line with ASEAN Outlook and Indo-Pacific Ocean Initiative. This comes in backdrop of the stress between India and China along LAC and China's aggression in the South China Sea region.
India-Vietnam are to serve at the UN Security Council as non-permanent members till 2021.
Under the ASEAN cooperation, both countries celebrated ASEAN-India Year of Tourism facilitating a simplified visa regime to promote bilateral tourism.
India has extended financial assistances to Vietnam under Indian Technical and Economic Cooperation (ITEC), Quick Impact Projects, PhD fellowships, water resource management in Vietnam Mekong Delta region (VMDR), digital connectivity, SDG and heritage conservation.
India-Vietnam trade
In the Bilateral Trade, India is the 13th-largest exporter to Vietnam. It is also the third largest export destination for India after Singapore and Malaysia within ASEAN nations. And for Vietnam, India is now the seventh largest trading partner, seventh largest source of import and ninth largest export globally.
As of April- December 2019 the bilateral trade reached $9.89 billion. The Indian total trade percent of trade with Vietnam is 1.62 percent. Both countries agreed to set the target of bilateral trade at $15 billion by 2020
India Invest in various sectors in Vietnam is estimated at the round $1.9 billion including investments routed through 3rd countries. Major sectors of Investments are energy, mineral exploration, agrochemicals, sugar, tea, coffee manufacturing, Information Technology, and auto companies.
As of 2019, Vietnam has 6 investment projects in India. The total estimates investments of $ 28.55 million, primarily in the areas of pharmaceuticals, IT, chemicals, and building materials.
Vietnam exports to India are: mobile phones and components, machinery, computer technology, natural rubber, chemicals, and coffee. Similarly, key items Indian exports to Vietnam from were meat and fishery products, corn, steel, pharmaceuticals, cotton, and machinery. India-Vietnam Defence Ministers hold talks India-Vietnam Defence Ministers hold talks