Details
American Aerospace company Boeing delivers all final Apache & Chinook helicopters to Indian Air force. Recently Boeing delivered the last of the 5 AH-64E Apache attack helicopters to IAF at the Hindan Air Force Station (Air base in Ghaziabad, Uttar Pradesh).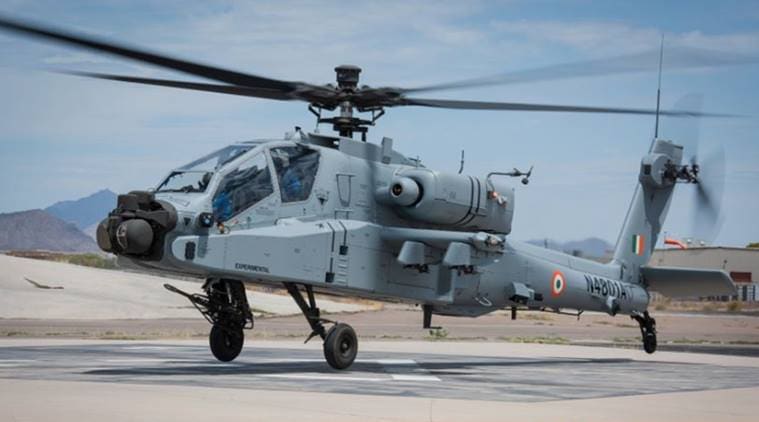 Boeing has completed delivery of all 22 new AH-64E Apache to IAF. The Boeing AH-64 Apache were deployed at the Leh airbase (Kushok Bakula Rimpochee Airport) as part of the forward movement of assets, amid the stand-off with Mainland China in Ladakh. Boeing also handed over the last 5 of the 15 CH-47F(I) Chinook heavy-lift helicopters to the Indian Air force.
Agreement between India and the US
The Indian Air force inducted the first batch of Apaches in September Last year and based them at Air Force Station, Pathankot, Punjab.
India contracted 22 Boeing AH-64 Apache helicopters and 15 Boeing CH-47 Chinook helicopters from Boeing through the Foreign Military Sales programme of the U.S.A government in September 2015 under a USD 3 billion deal.
Assembly Units of Apache and Chinook helicopters
Boeing's joint venture in Hyderabad, Tata Boeing Aerospace Limited (Aerospace company in Telangana), has been producing aero-structures for the Boeing AH-64 Apache helicopter for both the U.S.A Army and international customers.
Boeing's suppliers in India are manufacturing critical systems and components for the Boeing CH-47 Chinook, including the crown and tailcone assembly by the Tata Advanced Systems and the ramp and Aft Pylon by Dynamatic Technologies.
Headquarters of Boeing: Chicago, US
Boeing Founded: 15 July 1916.
President and CEO of Boeing: David L. Calhoun.
Boeing delivers Apache helicopters to IAF Boeing delivers Apache helicopters to IAF